MCT has a fully equipped electronics lab to perform radio repairs. We have a fully equipped fitting workshop and can offer in-vehicle installation for Radios and Mobile telephone car kits.
We stock the radios we sell and have a range of mobile telephone car kits available to suit most popular telephone brands.
Call to book an installation on a day and time that suits you.
We are truck and big rig friendly

We have off-street parking.
MCT started in the radio business many years ago and although we have evolved we still have very strong links in the radio field. We provide radio equipment to the mining industry, business and individuals who like to be in contact whenever they get mobile. We stock and supply products and accessories from these suppliers:
GME, Simoco, Tait, Kyodo, Uniden and Kenwood
We can repair these and most other brands of radios. If you have a need to buy a radio or need a radio repaired, please come and see us.
Mackay Communication are able to provide solutions for all your cabling needs. Whether its a telephone point or a data point you need installed, we can help. We install, certify and support structured cabling systems and integrated cabling environments, so if you are expanding or moving offices, we can set you up with a robust cabling system that makes internal adds, moves and changes quick and really easy. We continually train our staff in the latest cabling standards with nationally respected manufacturers TE Connectivity and Molex. This gives you peace of mind that your telecommunications systems will work when you need them to.
We are distributors and service agents for NEC and Siemens telephone system products.
Both NEC and Siemens offer products and support to fit any need. For those small to medium customers, we can supply, install and support your system and configure it to your needs. Our systems are modular in design so you only pay for what you need. After your warranty period, MCT can tailor make a Service Agreement that fits your budget and gives you peace of mind that support is local and help is very close at hand. All of the NEC and Siemens products we offer are very reliable, good quality, VoIP capable and capacity expandable so your needs today and tomorrow are covered.
Ever get sick and tired trying to figure out what technology or product or service is best suited for your business? Or trying to get through that recorded voice announcement to get to a service provider? Why not try our consulting services. We have staff that have many years of experience and qualificiations in the telecommunications industry. We can work through the jargon and advise you on the best solution to meet your needs. We also deal with many service providers on a regular basis so we can do that for you also. Mackay Communications is an associate dealer with Optus, so we can order all your fixed line services without you having to lift a finger.
MCT can offer Service Agreements which cover the ongoing service and support of your telecommunications products and network.
We know that in some instances, faults you may have can only be attended and repaired after normal operating hours. To us,  this is not unusual and we can offer you a customised Service Agreement to cover it. Even during business hours, you may consider the fault you have to be critical and urgent action is needed to respond with certainty. This need can be built into your Service Agreement.
Our Service Agreements provide:
Fixed cost solution for customers requiring a tailored service and priority fault response to any and all faults reported.
Negotiated with us and can be very flexible and specifically tailored to your exact business needs.
Can be designed and customised to include site attendance travel costs and replacement hardware costs. We can tailor just about any/all aspects of the agreement to suit your needs.
Piece of Mind that response to your problem is a priority to us and will be responded when you need it to be.
This is our vehicle fitting workshop. In here we install and service radios and mobile car kits. As you can see, we can fit the smallest of cars to the largest trucks, buses, cement mixers and vehicles with unusual dimensions.
It contains all the parts we need to install your radio and accessories and mobile phone car kits fast and professionally.
Door size 4.0M X 4.0M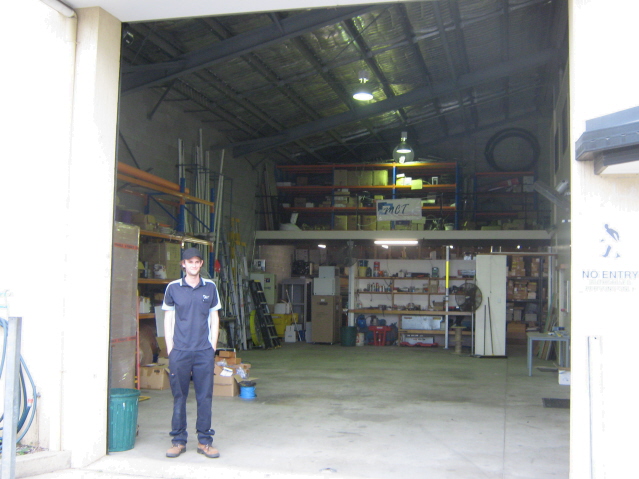 We can design, install and service Vital Care Nurse Call and duress equipment typically used in Nursing Homes, Retirement villages and Hospitals.  These systems are modular and can be expanded as required. The technology is varied and becoming  feature rich.
Other applications away from Hospitals and Nursing Homes are in industries where employees  working at their workplace unsupervised, out of work hours or when direct supervision cannot be provided.  If an accident occurs injuring the worker, then the worker can signal for assistance by the use of a fixed duress button or pendant worn by the worker. The range of Vital Care equipment is Australian made.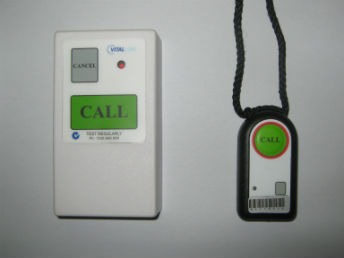 Vital Call / Vital Care  Systems
Fixed wall buttons
Wireless Pendants
Central Control Equipment, transmitter/receivers and dialers
Wall displays and Alert Displays
Pocket Pagers
Antennas and Wireless Repeaters
Network coverage surveys and design
We can supply, install and support you. We offer Service Level Agreements for enhanced support of this product.
We can supply and install and service almost any brand of telephone system.  We regularly relocate telephone system equipment and peripherals for customers moving premises and we take a consultative approach to relocations as the Carriers, Electricians, Builders and  other IT people  are usually involved and each have their own delivery methods and lead times.  It's important to be able to plan the moving of  your I.T. assets and  our want is to understand your end needs and meet your dealines.
We are NEC and Siemens equipment suppliers and are factory trained and supported.  Both NEC and Siemens offer very high quality and feature rich and scalable telephony equipment.  NEC and Siemens offer conventional 'TDM' and newer 'VoIP' technologies. Presently VoIP technology is surging ahead in sales because it can offer significant cost reduction in deploying and servicing, can be centrally managed (Multiple site) and the consolidated use of in-place data cabling.
Maintenance
Relocations, de-install and re-install.
Capacity Expansions.
Carrier Interfacing. ISDN/PSTN/IP Trunks/SIP
NEC Products:

SV8100
SV8300
IPK (now unSupported by NEC)
SL1100

Siemens Products:
Older telephone systems, we are service capable but on application only.
We can supply, install and support you. We offer Service Agreements for enhanced support of this product.
Mackay Communication Technologies has been in the two way radio industry since the company was founded in 1974.  We are dealers for most brands of two way radios which include Simoco, Icom, GME, Tait, Kenwood, Kyodo, Uniden and can source any other brands and models that the you may have a preference to acquire. MCT has a fully equipped workshop to service what they sell and can manage repairs and upgrades for most radios and accessories. MCT can install two way radios and mobile phone kits to any vehicle in the huge workshop installation bay they have which can manage all but the biggest vehicles including trucks, cement mixers etc.
MCT can supply, install and manage radio communication systems from the smallest analogue installation to the largest digital trunked system, we can supply and maintain all technologies which include DMR, TETRA, DPMR, P25 and NEXDN including most brands, our focus and recommendation is for DMR technology for most applications in the digital arena for reasons of  price, features, size, security, interoperability, open standards and power consumption.
We can supply, install and support you. We offer Service Agreements for enhanced support of this product.